Capital: Abu Dhabi Population: 3,057,000 Religion: Islam
Muslim Background Believers: A few scattered believers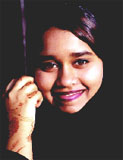 The UAE is a federation of seven states, called emirates, ruled by tribal chiefs called Sheiks or Emirs. There are archeological sites showing several population centers along the coast of the Persian Gulf, including the UAE, dating to 2000 B.C. Islam came to this region within the first 50 years after Mohammed's death. Once a center for piracy, it was known as the Pirate Coast before being subdued by British forces. It became a British protectorate in the 19th century and remained so until independence in 1971.

The largest and richest of the emirates is Abu Dhabi. Dubai is the re-export center of the Gulf, and Sharjah is the cultural center. The development of the oil industry in the UAE has brought fabulous wealth and rapid modernization to the major population centers, as well as attracting many expatriates, mostly Arabs and Asians, who outnumber the UAE natives. The poorer emirates rely on the federal government (largely financed by Abu Dhabi) and the Dubai/Sharjah population hub for economic growth.

Religious tolerance is granted to Christians, and some churches and schools are allowed to operate publicly in government-determined locations. Muslim evangelism is not allowed. Several imprisonments have occurred since 1992 for Muslim evangelism.


PRAYER POINTS
Monday - Pray that the few national believers would continue to grow in their walk with Jesus and that the Holy Spirit would knit them together into a network of believers able to support, exhort and encourage each other.
Tuesday - Pray that the many expatriate churches in each emirate would catch the vision to reach out to the unreached peoples (120 different nationalities) in the UAE.
Wednesday - Pray for the powerful people in the UAE such as: Shaikh Zayed Al Nahayan (President) and Shaikh Mohamed Al Maktoum (Minister of Defense).
Thursday - Several Christian medical agencies were invited in the 60's to serve the people. Pray for these hospitals to be a light and to find favor with the rulers.
Friday - Pray for justice, honesty, righteousness and truth in business dealings. Pray that new businesses being birthed by believers would be successful and blessed.
Saturday - People living in the Emirates without citizenship are called Badoons - meaning "without." Pray for workers to be raised up to reach out to them.
Sunday - Pray that the Lord of the harvest would send forth laborers with good language, ministry and technical skills to live and minister in the UAE.